When it comes to linear motion systems, machine designers seek a durable, yet quiet sliding unit that can achieve smooth and accurate positioning and operate within a limited amount of space. Previously, finding a slider that met all these requirements has been a difficult task--but not anymore.
Linear slide manufacturers constantly work to innovate ball, raceway table and tracking arrangements to address travel accuracy and friction. They also employ robust construction materials and special resins to manipulate the balls to produce high-precision linear slides that can be used in a diverse range of applications requiring high performance and durability such as measuring equipment, disk drives, IC manufacturing and inspection drivers.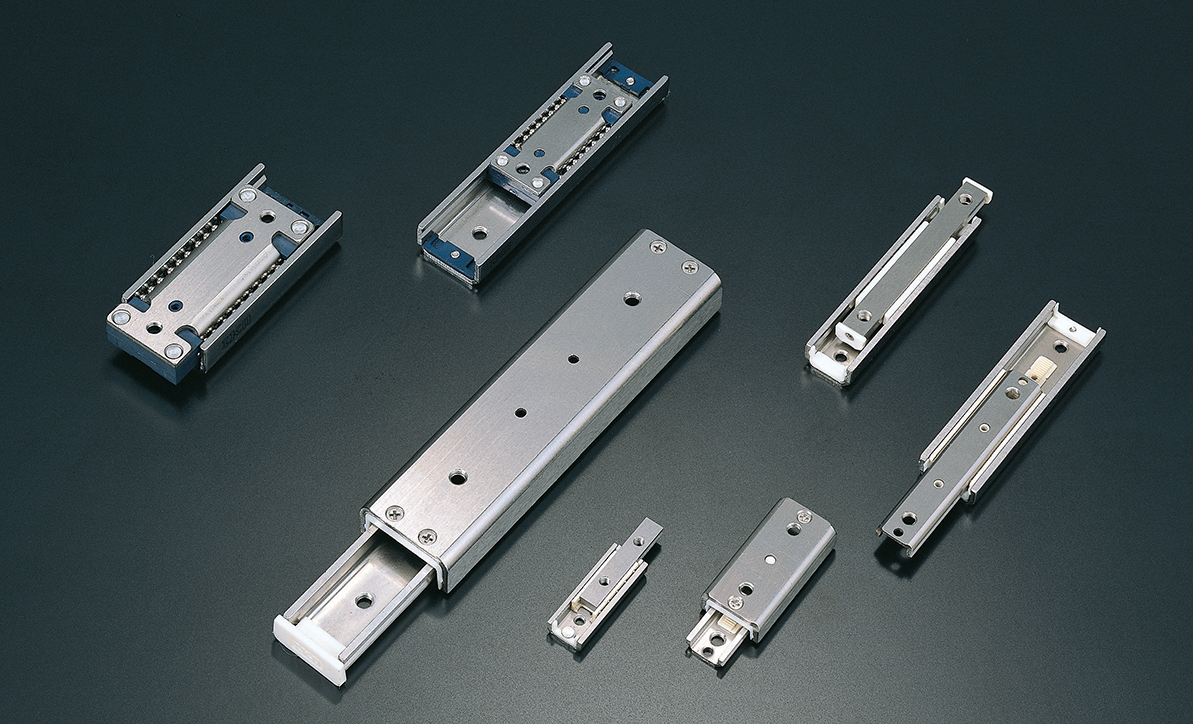 IKO International's linear slides, for example, are comprised of a precision-formed stainless steel raceway table and track rail bed. The steel balls are arranged in two rows with each ball contacting the raceways at four points to ensure stable load capacity. IKO precision-grinds the raceway and track rails to minimize noise and ensure very smooth motion with low friction. The high-precision linear guides offer superior positioning accuracy, even when used for very short strokes. And, their simple design helps keep the size and weight of the units small so they can be used in compact equipment.
While high-precision linear slides provide exceptional benefits, it's important to make sure you have the right slide for the job. IKO International offers four types of precision motion slide units to suit various applications.
BSP non-recirculating type. A special synthetic resin retainer secures the balls and eliminates ball contact noise. Not only do the units provide extremely smooth and light movement in a limited stroke length, they also operate without worry of interruptions due to stick slips. The units are available in widths from 7 mm to 25 mm and track lengths from 15 mm to 100 mm.
BSPG non-recirculating type. A rack and pinion assembly engages with the raceway table and track to prevent drifting and ensure accuracy. Widths range from 12 mm to 25 mm, and rack lengths range from 25 mm to 100 mm.
BSR recirculating type. This type of slide features a special synthetic resin circulator to recirculate the balls, permitting longer stroke lengths with low noise. The units are available in widths from 12 mm to 25 mm and track lengths from 30 mm to 100 mm.
BWU recirculating type. Perfect for applications requiring very high rigidity, even under fluctuating and complex loads. Table widths are as low as 6 mm, and track lengths reach 120 mm.
High-precision linear motion slides also feature non-combustible or self-extinguishing materials used for all synthetic resin components for added safety, and a simple design which minimizes manufacturing and assembly errors.
Forget About Tradeoffs. When machine designers require linear slides for their motion systems, they demand high accuracy and smooth motion without noise, all in a durable and compact unit. Finding all these benefits in one unit has traditionally been difficult to achieve without tradeoffs. Thanks to constant improvements in construction and component arrangement by IKO, today's machine designers can have it all.